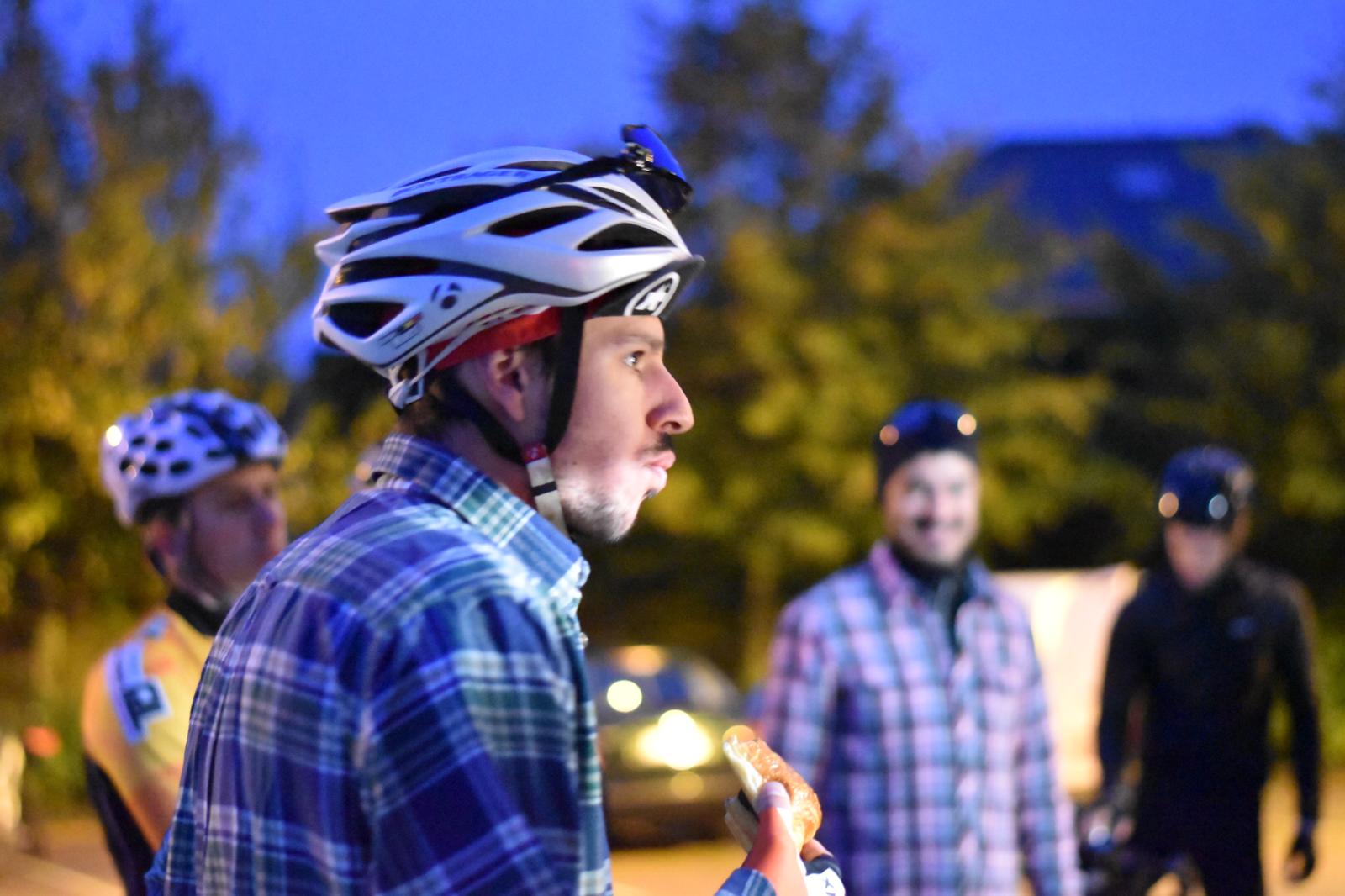 Munching those Pre-ride Pastries
Last weekend was all about the first edition of our Ghistele Epic gravel ride. Although the weather forecast couldn't have been much worse, all the riders showed up in great spirits and even greater Lumberjacks. You really made us proud!
We gathered around the race office van for fresh coffee, pastries, handing over lucky cats and other pre-race shenanigans. At 7AM the riders set off to what would become one the wettest days in their lives. Some called it epic, others a return to the womb… One was unanimously agreed, weather would make the first edition of Ghistele Epic one for the books. Despite the harsh conditions, it was a real pleasure to watch the riders flock into the feed stations absolutely drenched, wearing nothing but smiles and Lumberjacks!
Spirits go a long way, just not always the full Ghistele Epic route. Conditions were harsh, this resulted in only six riders going full distance on this first edition.
There will most certainly be a second edition of the Epic, just keep an eye on our website and Facebook page. Pictures will also appear on both website and social media. In other words, stay in the loop.
Finally a big up to everyone who helped us out on course and to all of our Sponsors; Cosmicsports, Keyte, Squirtlube and 3action.
Much love and see you guys next year,
Team eCHATlon
Much needed beers at the local pub.